2013 is going to be a big year at EyeQuant, and with additions to the team, we thought the time was right to introduce ourselves a little better.
Next up: Bitsy Knox, Communications Director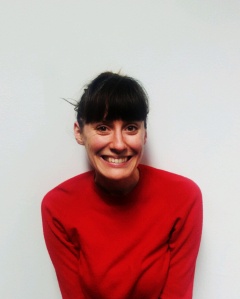 I came to EyeQuant in December 2012 from a background in contemporary art, working as a visual artist and writer. Below, I give myself a taste of my own medicine by answering five need-to-know questions:
Where did you grow up, and what did you want to be when you grew up?
Just like Kurtis and Eric, I too grew up on the west coast of Canada in Vancouver, but later moved to Kingston (Canada), Rotterdam (Holland), and Brussels (Belgium). I always wanted to be an artist, a writer, or a filmmaker, but my love of animals also inspired a brief desire to be a veterinarian.
Tell us a love story: How did you find EyeQuant, or how did EyeQuant find you?
I was living in Brussels and looking for a change of air. I got in contact with EyeQuant thanks to the artful match-making of a mutual friend, and before I knew it I was packing my bags for Berlin.
What exactly do you do at EyeQuant? What is the most important part of your role here?
I manage communications at EyeQuant, including press relations and social media networking. My job is to cry from the rooftops, to sing EyeQuant's praises, and to curate interesting and relevant news through blogging and on social media sites.
You are wearing a wizard's hat and gazing into a crystal ball. So, what will we all be talking about in 2013?
Just as we expect convenience food to be healthier and taste better, websites must raise the bar on relevant and instantly identifiable content in 2013. While users are becoming more savvy in their keyword searches and navigating prowess, their expectations also need to be met from the other side. This is precisely why 2013 will also be a great year for A/B testers!
Zombies or Vampires, and Why?
I missed the boat on the vampire craze, but I've recently become hooked on the TV series "The Walking Dead". In November 2012 I gave a lecture in Marseille and couldn't resist the opportunity to speak about the philosophical and sociological influence of zombies.