Now you can run analyzes directly from a web page without the need to navigate to EyeQuant's app. At the click of a button, you can analyze exactly what you see in your browser, and the analysis perception map results will open in a new tab (with scores).
Example: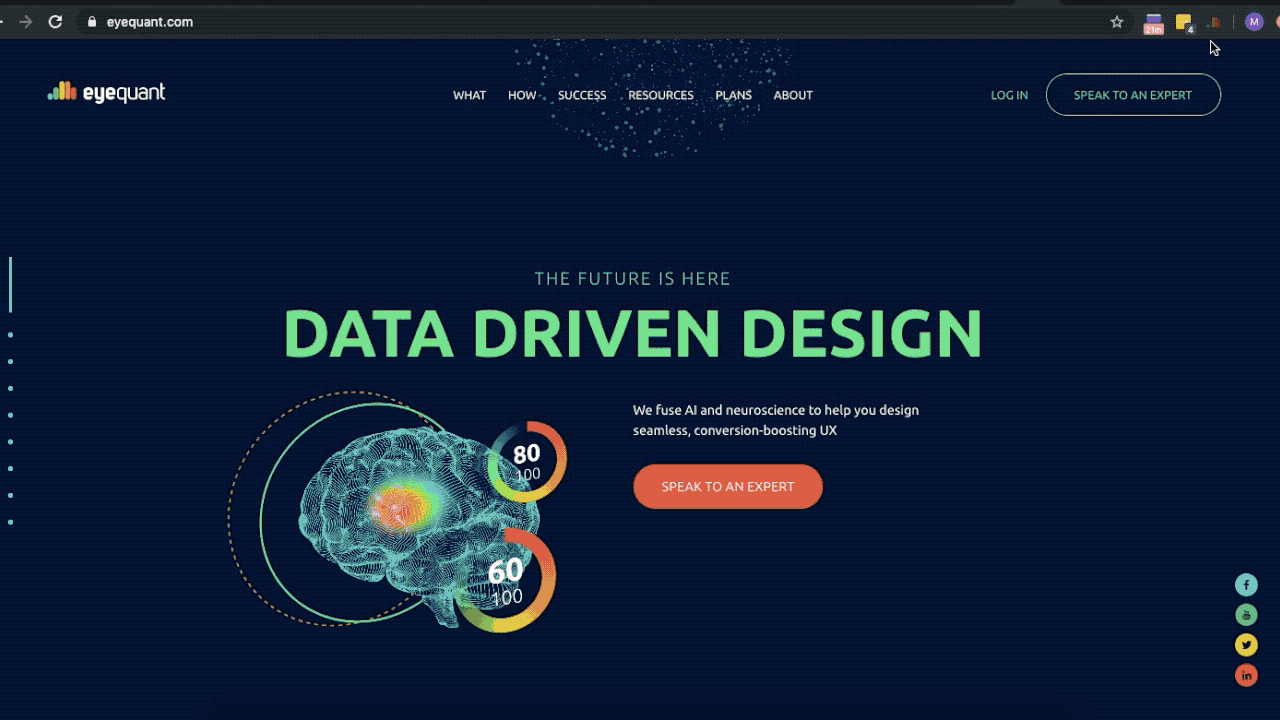 Ready to install EyeQuant's Browser Extension?  Here's how: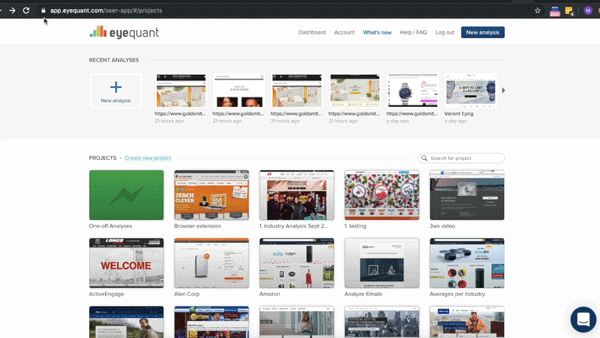 Installation Instructions
From your EyeQuant Account, press the link that says "Add EyeQuant extension to Chrome".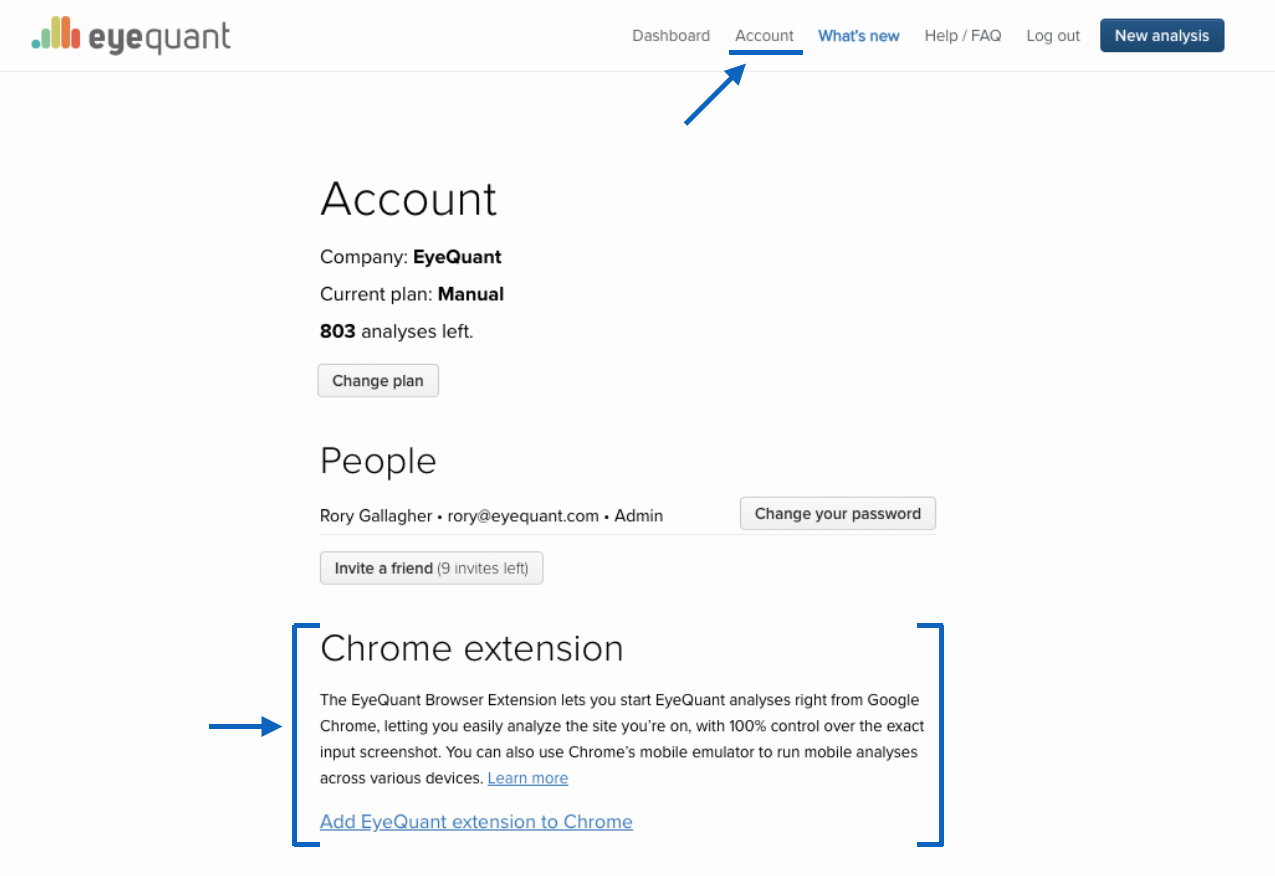 You will be taken to the Chrome web store where you can add the browser extension. It will automatically connect to your EyeQuant account. 
Note: You will be prompted to allow certain permissions.  The extension runs on cookies, and if they get deleted, you'll need to re-follow the steps above.
Now that your extension is installed, you're ready to analyze live web pages on the go!
Using the EyeQuant Browser Extension
Click on the EyeQuant Browser Extension button and drop menu will appear.  
Press the Analyze button if you want to run the page as-is.
If you want to use a preset size (laptop or desktop, for instance), click  > size presets.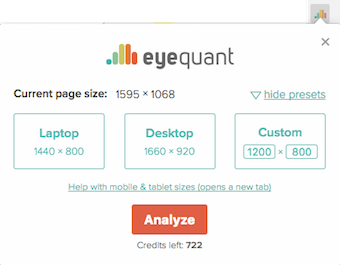 Selecting one of the preset sizes will adjust the browser size automatically.  Once you've selected a size, press the Analyze button.
Note: The Custom button allows you to choose your own size, just type the width and height into the editable fields.  It will remember the last used custom size, so that you can analyze multiple pages at consistent sizes.
You'll now be directed to a new tab where you can see the partial-results of your analysis. If you want to see the full results (all EyeQuant maps), click "See full results". You'll then be directed back into the EyeQuant app.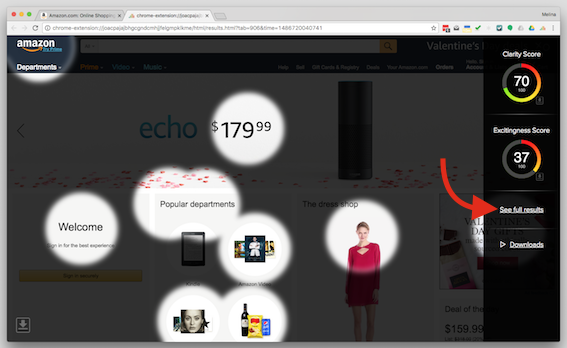 Here's how you use EyeQuant's Chrome Extension to analyze mobile designs:

Want to use Eyequant's Chrome Extension to analyze saved designs? 
You'll need to adjust your extension settings, to do so, simply right-click the EyeQuant extension icon in your browser and select "Manage Extensions". From there you'll want to toggle on "Allow access to file URLs", as seen here.