This article contains helpful advice for utilizing some of EyeQuant most popular features.
Jump to a category:
Using Projects
Projects are simple folders that allow you to organize your EyeQuant reports. For example, a project folder might represent a single page, a particular client, or campaign. Any analysis that hasn't been assigned to a specific project will appear in the "one-off analyzes" folder.  
Please note: anytime you use the Browser Extension, analyzes will be placed in the "Browser extension" project.  This project is automatically created the first time you use the extension.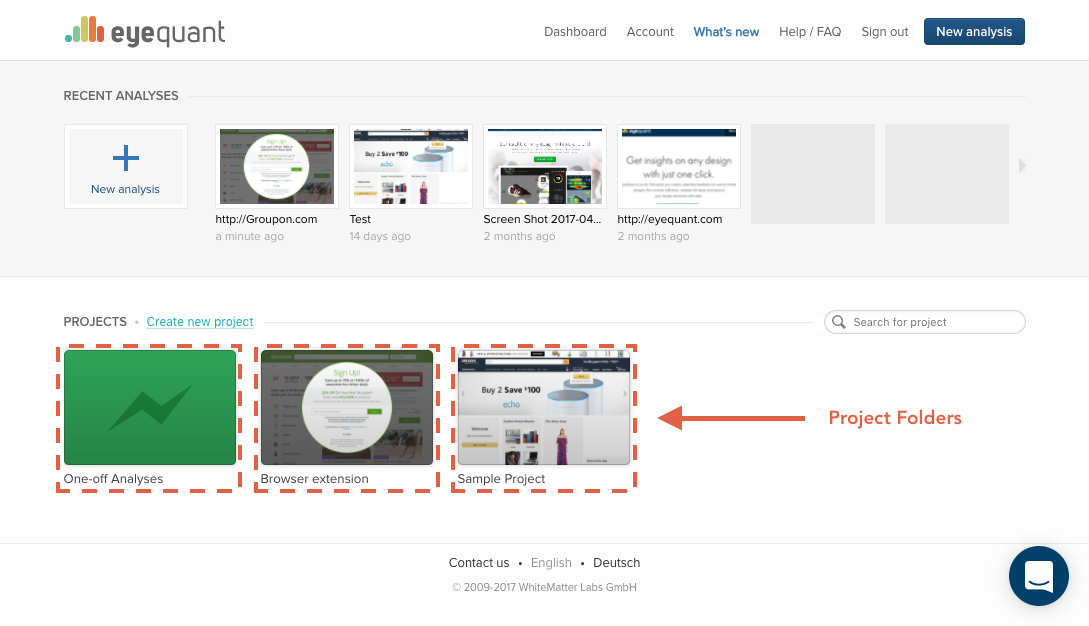 Comparing Results for Multiple Designs
Want to know the precise impact certain design changes have on the visibility of specific elements?  Want to see how a certain design compares to other brands? Use the comparison feature to view analysis results side-by-side…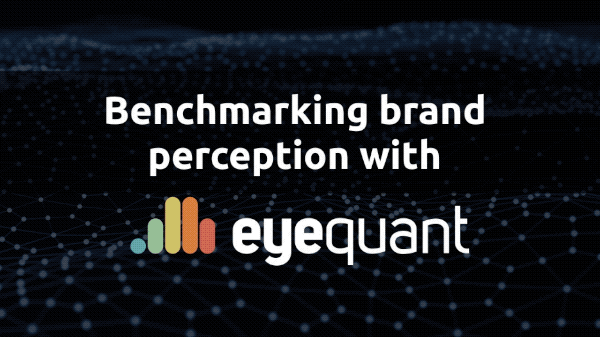 Within EyeQuant, you can view analysis results side-by-side. This is especially useful for comparing multiple design iterations for a single page. To access the compare view, click on a project from your dashboard. Once you've clicked on a project, you'll be able to see thumbnails of individual analysis results within that project. When you hover over a thumbnail, a checkbox will appear. Select the designs you'd like to see side-by-side, and click the "compare" button. You can compare up to 6 results at a time to quickly identify attention differences between designs.
Browser Extension
Use EyeQuant's Browser Extension to instantly analyze any page you're currently viewing in your browser 'on the go'.  This is currently only available for Google Chrome browsers.
Sharing Results
You can easily share specific results with other members of your team or even clients by creating an external link to those results. To do this, open up the result you wish to share. Once you're on the Single Analysis page, click on the 'Share with' button.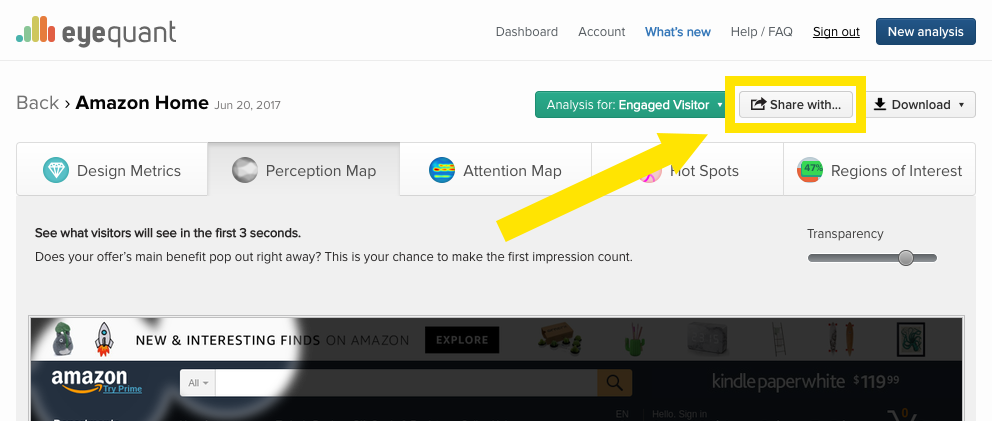 This option will create a public link that will allow others to view a read-only version of that particular analysis. Anyone with the link will be able to view the single analysis results, but they will not be able to view any other results or your account information.  They will not be able to add or adjust any regions of interest.