We at EyeQuant really like LinkedIn. We actually like it so much that we recently decided to upgrade our premium accounts to the next tier – however, this is easier said than done. What particularly struck us was how LinkedIn seems to deliberately hide their "Upgrade my account" call to action once you're already using a premium account: it took us half a minute (i. e. 0.5 internet hours) on their account settings page to finally see it:
Hint: it's that link in the lower right corner. Yes, that link.
To make sure it's not just us, we ran a quick EyeQuant perception analysis that shows us what most users will see when looking at LinkedIn's account summary page: a lot of interesting info. And no visible call-to-action button or link at all: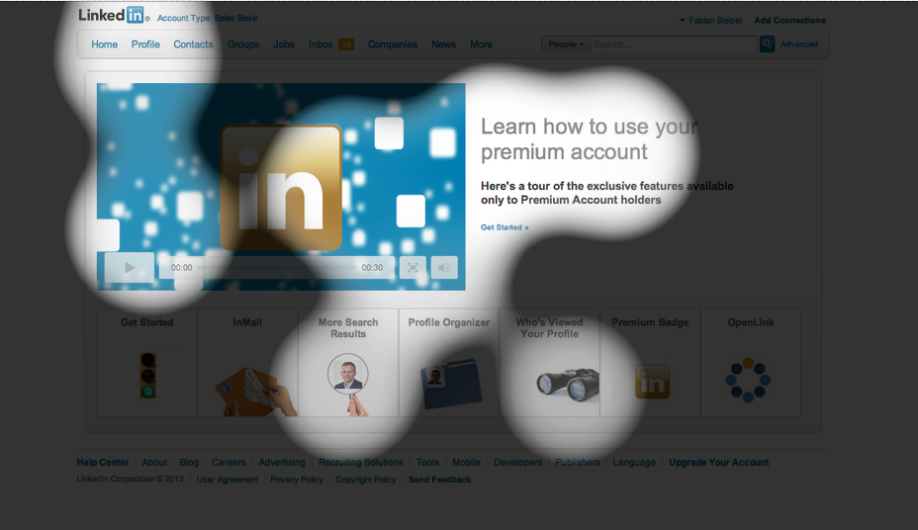 And while it's nice to get an overview of our current features, all we really want right now is another upgrade!
Digging a bit deeper, EyeQuant's Regions of Interest feature tells us that the "Upgrade" link is not only not visible right away, but over 20% less visible than their the whole website's average: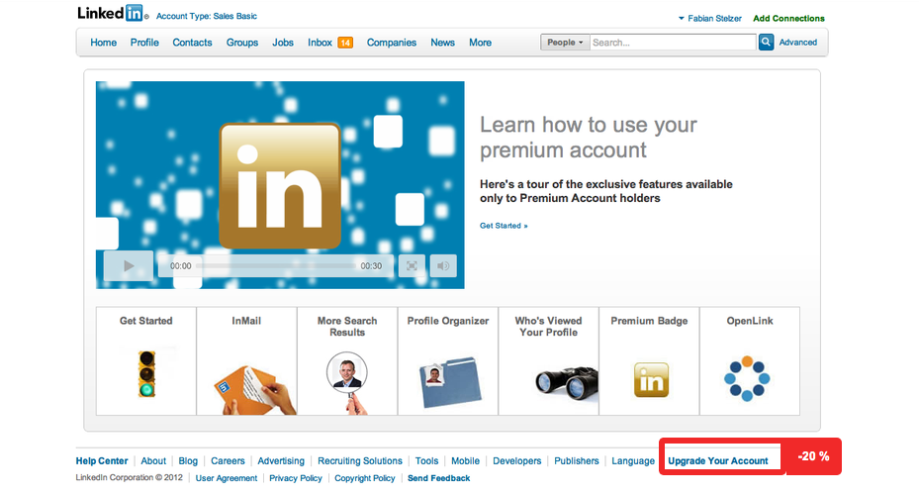 Now, LinkedIn users aren't exactly in a position to just switch to another provider – which they probably would if this was a typical eCommerce scenario!
If you're curious how visible your call to action buttons are, head over to EyeQuant and get a full attention analysis of your website or landing page for free.
Sign Up For Our
Newsletter We thought you might like these too