Compelling Customer Experiences
Powered By AI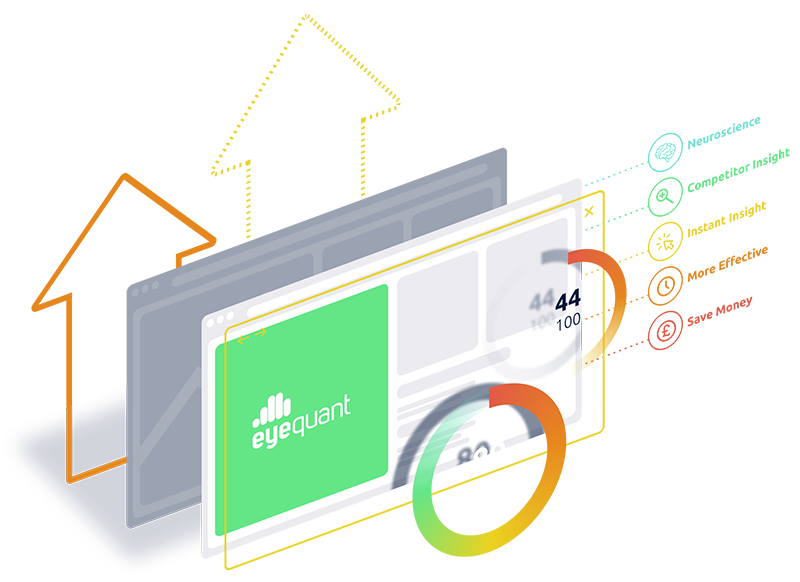 EyeQuant Inspect has been built specifically for innovative UX, marketing and product teams.
We know how busy you are designing mock-ups, preparing A&B variations to test, setting up remote testing sessions, updating prototypes, and that's just this morning! EyeQuant is packed full of analytical tools that help you attract and retain user attention with unbelievable speed and accuracy. GDPR Compliant No integration Instant insights Why EyeQuant?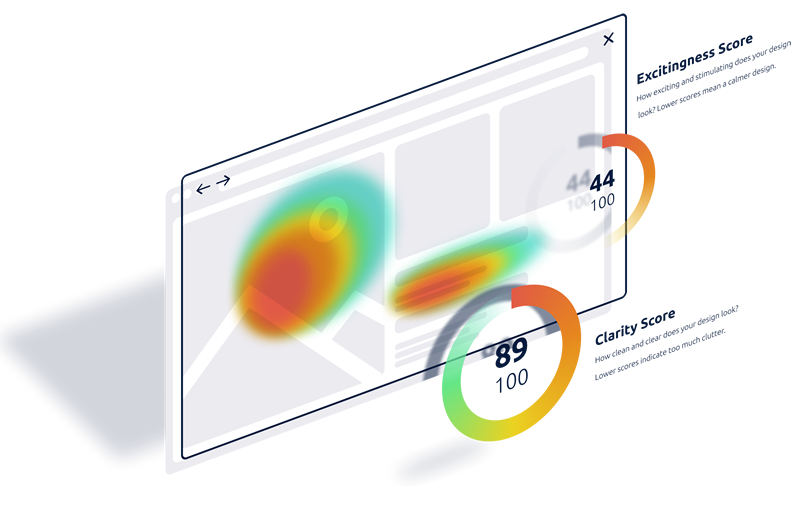 Remove friction from the customer journey and improve user experience (UX and UI).
With EyeQuant's Clarity Score, you can objectively measure the clarity of your own designs, compare alternatives, and benchmark against competitors and importantly understand how best to make users engage with your key messages and CTAs.
It's proven, the higher the Clarity Score, the lower the bounce rate.
Get Started
Drive conversion and click-through rates by harnessing attention and emotion
The Perception Map illuminates the content that is seen in the first few seconds of landing on a web page, mobile app, email, social media post or collateral. It's a great way to determine whether or not your design effectively directs user attention to the most important or relevant content.
Use emotion to influence buyer behaviour with EyeQuant's Excitingness Score, which helps you identify whether your creative will have a stimulating or calming effect on your user.
Get Started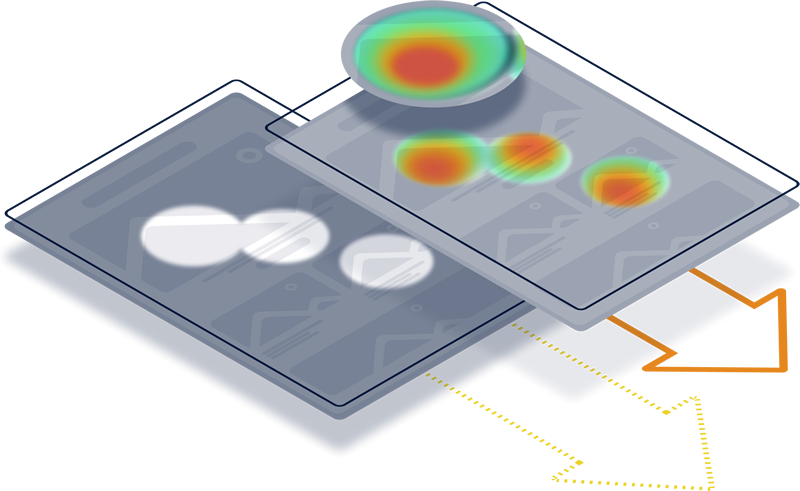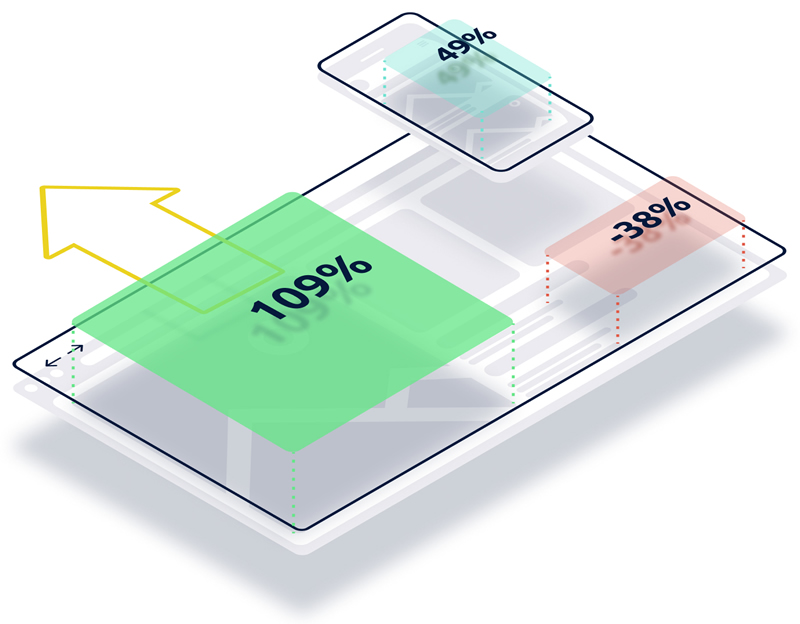 Go live with your strongest version, faster than ever before
The Regions of Interest tool measures the specific visibility of different regions. With this tool, you can measure how eye-catching certain regions are between design iterations to ensure your final versions are destined for success.
It doesn't matter if it's for desktop or mobile, your own design or a competitor's – as long as you've got an image file or URL, you can get results.
Get Started
Eliminate conflict and subjectivity from the sign-off process.
By using the visual data from EyeQuant Inspect, it's incredibly easy to effectively communicate the reason behind specific changes to button color, or altering the location of certain content.
For example, EyeQuant Inspect can validate the visibility differences between iterations with quantitative data (i.e. design element option "A" is 3x more visible than option "B").
Get started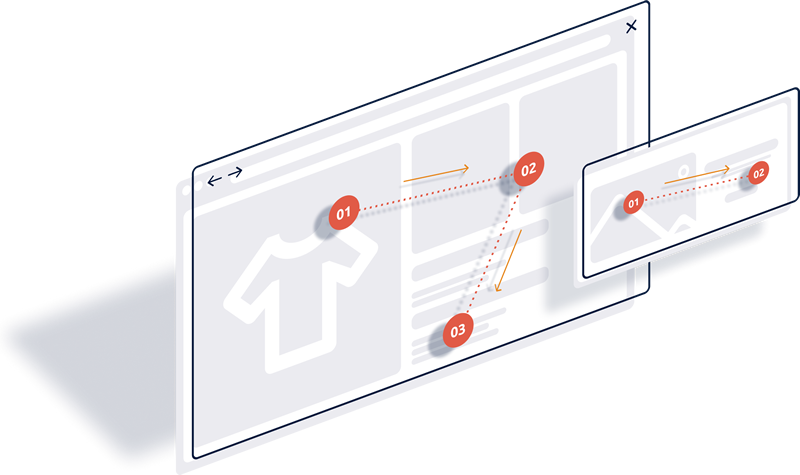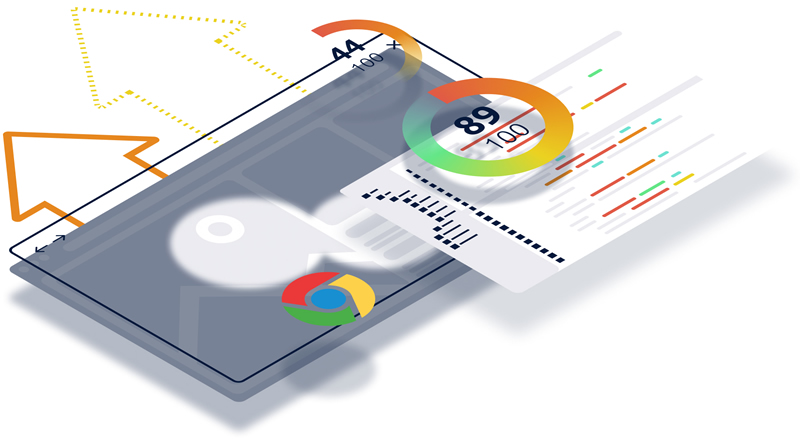 Immediate iteration and validation with EyeQuant's Chrome Extension
Use EyeQuant's Chrome Extension to instantly analyze any page you're currently viewing in your browser 'on the go'. You can "inspect" and modify specific elements (size, color, font, etc.) directly within the HTML of the page to make speedy enhancements.
Get Started
Present your most successful design ideas with greater confidence.
Smooth out the sign-off process by sharing data-driven mock-ups and wireframes with decision-makers, colleagues, and clients.
EyeQuant visualizes differences between versions with quantitative data so it's easy to justify your creative decisions.
You can even download a full analysis (including visual hierarchy, clarity and emotional impact reports) for any design.
Get started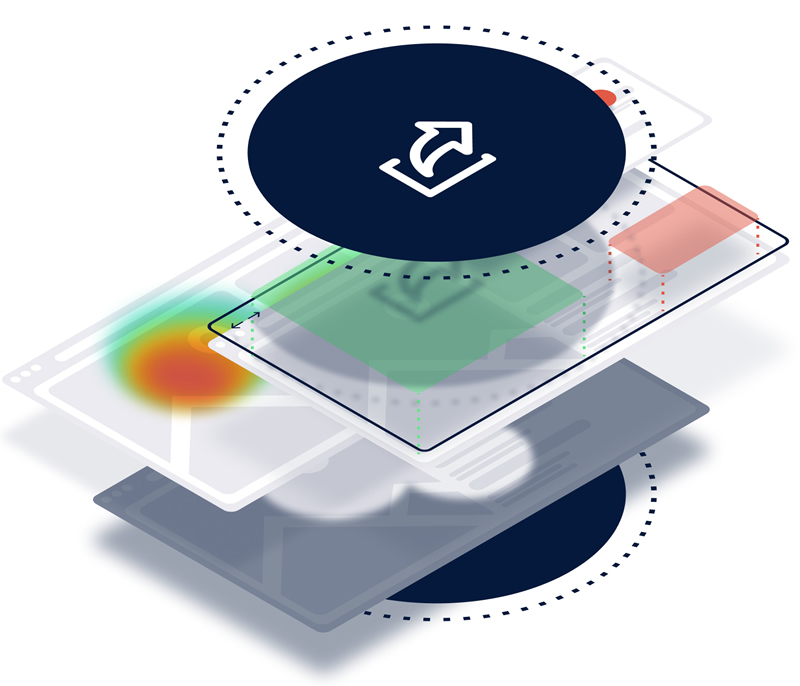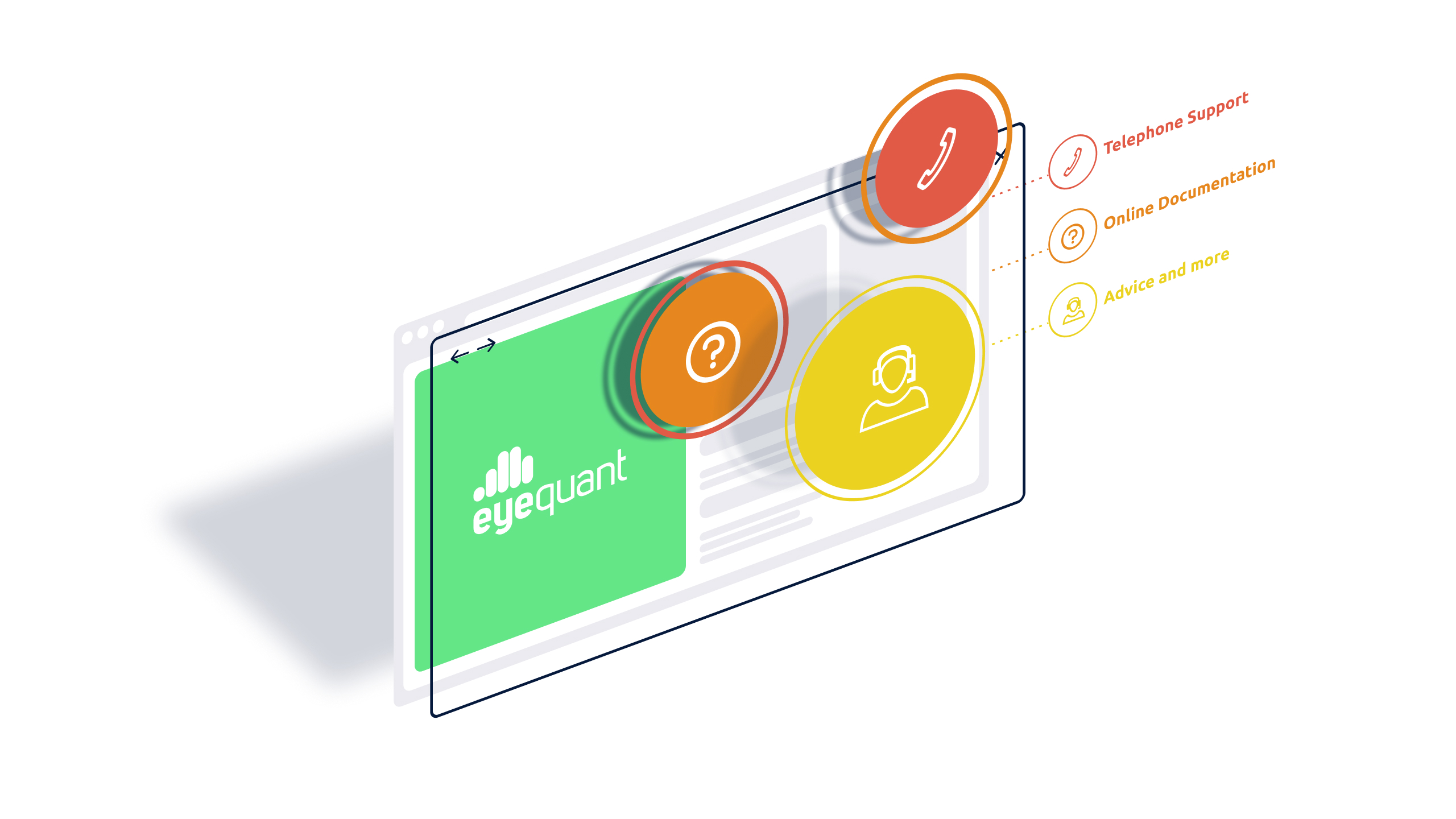 Rely on expert support
Our dedicated team of specialists will help you get the most out of our game-changing technology.
They'll give you all the know-how you need; a comprehensive onboarding program, training and a practical guide to making the most of any digital interface.
Get Started
We're trusted by some of the world's leading brands

"By using EyeQuant with our clients, we can demonstrate our decision making concisely and objectively, cutting down on the need for multiple rounds of discussion and feedback. EyeQuant really is an essential tool in our tool box."
Jonny Longden
Conversion Director

"Since EyeQuant is based on a huge data pool and simulates the course of the gaze, it is possible to carry out the analysis without implementing tracking codes. We can also check design mockups, which is a great advantage for our work. The accuracy of the simulated gaze is very impressive."
Hellen Pitikaris
Head of Conversion Rate‑Optimierung & UX

"We use EyeQuant to analyse our analytics dashboards, it helps us quantify the impact our design changes have on user attention. We share the Clarity Scores with our agencies and other departments to communicate how the colour, contrast, branded elements and layout can all negatively affect the visualisation of data."
Fiona Gordan
Global Director BI Strategy

"I like EyeQuant a lot because it's so fast. It's a scalable approach to UX. I can get insights in seconds that help me define a test hypothesis, without any tracking code on the website."
Nicolás Celedón
Conversion Specialist

"At Canon, we use EyeQuant to refine our designs and to ensure the most important design elements get the maximum exposure and the best readability. It's like spell check, but for designs."
Fabien Caublot
Conversion Specialist

"With EyeQuant, we're able to bring data into the heart of our design phase, making sure we hit our goals for both iterative and unique designs."
Nick Frame
Lead UX/UI Designer

"What used to take dedicated lab equipment and dozens of testers (and therefore cost thousands of dollars and take weeks), can now be done in a few seconds and for a few dollars thanks to EyeQuant."
Pascal Briod
Head of Product & Co-Founder

"This is a must-have for every user experience designer. We use EyeQuant for expert reviews, prototyping and of course a whiteboard when it comes to ideation."
Judith Heinen
Creative Director, User Experience

"With EyeQuant, we are able to quickly improve our designs by easily testing and iterating. The results give us quantifiable data we can act upon."
Ross Higgins
Global Director of UX and Design

"EyeQuant is the essential tool our team uses when we're validating new website designs. It gives us the data confidence that the 'what, why and the where' are always visible, crucial for a great user experience and increased conversion rate."
Pekka Kantola
Web Manager
"This tool gives our team the ability to 'test before testing' our website designs. Not only does this benefit us from a testing, UX, and design perspective, but it also answers questions and quickly resolves debates in our department."
Jonathan Bunio
Web Optimization Analyst

"We have been using EyeQuant for a number of years now and have seen real benefits for our own business and our clients. It enables us to identify opportunities for improvement in existing websites and new concept designs, bringing objective data into the creative process and delivering fantastic results!"
Tom Greenwood
Managing Director

We utilize this tool with all clients we currently run CRO engagements with. Clients really loves how on-the-fly we can produce quick assessments of pages they are in the process of designing.
Kendall Giglio
Director of Conversion Rate Optimization

EyeQuant is very easy to use, explain, and understand. My recommendations have more impact when I integrate the eye-tracking simulations into my analyses.
Ehow Chen
VP of Customer Insights and Digital Analytics

With EyeQuant, we are able to quickly improve our designs by easily testing and iterating. The results give us quantifiable data we can act upon.
Ross Higgins
Global Director of UX and Design