Imagine having the power to pinpoint exactly what grabs your customers' attention. Well, now you can with our new feature – The Attention Thief Detective!
This advanced feature uses the visual saliency map and your defined Regions of Interest (these are the areas you want your user to ficus such as CTAs) to reveal – with the simple click of a toggle – the elements in your design that are capturing attention, which may or may not match with your intended focus.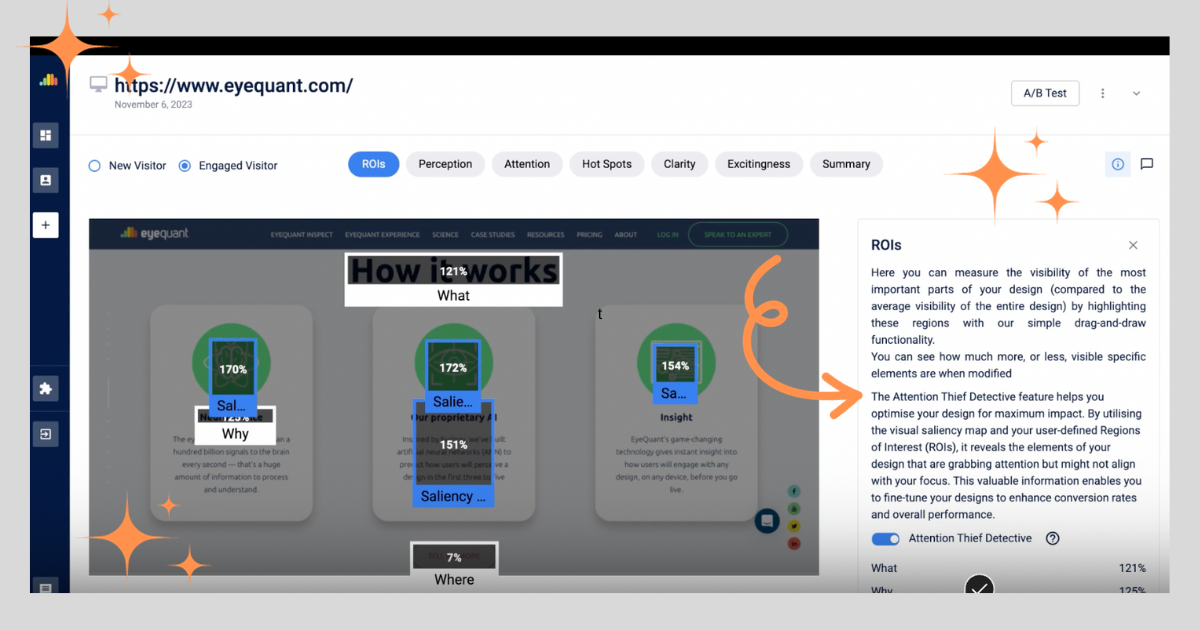 With the Attention Thief Feature, you can:
Dive deep into visual saliency mapping to see what grabs your users' attention.
Define your own Regions of Interest (ROIs) to track elements that matter most to you.
Discover whether user attention aligns with your design intentions.
This means you can improve insight and create more efficient designs, before you go live.
To try the feature and see how these insights can help to optimise your design for greater impact, start your 7-day free trial here.
Sign Up For Our
Newsletter We thought you might like these too