At EyeQuant, we apply machine learning to eye-tracking data to build an artificial intelligence that predicts the way people look at websites – it's a practical tool for web designers and marketers to improve their websites' usability and conversion rates, but at its very heart, our technology deals with larger questions on topics like the Attention Economy, Artificial Intelligence, the Singularity, and human consciousness. In order to stay engaged with these intriguing, important subjects, we wanted to reach out to  thinkers and doers who are interested in and working with these ideas, which is why we held the first Singularity Salon last night at the EyeQuant offices!
The event was a huge success, and we are really thankful to all the amazing attendees for coming out, joining in on the discussion, and generating some fascinating insight. Take a look at how the night progressed:
We started the evening with a talk by EyeQuant co-founder Fabian Stelzer about Minimum Viable Singularity (and a little bit of information on what we do at EyeQuant).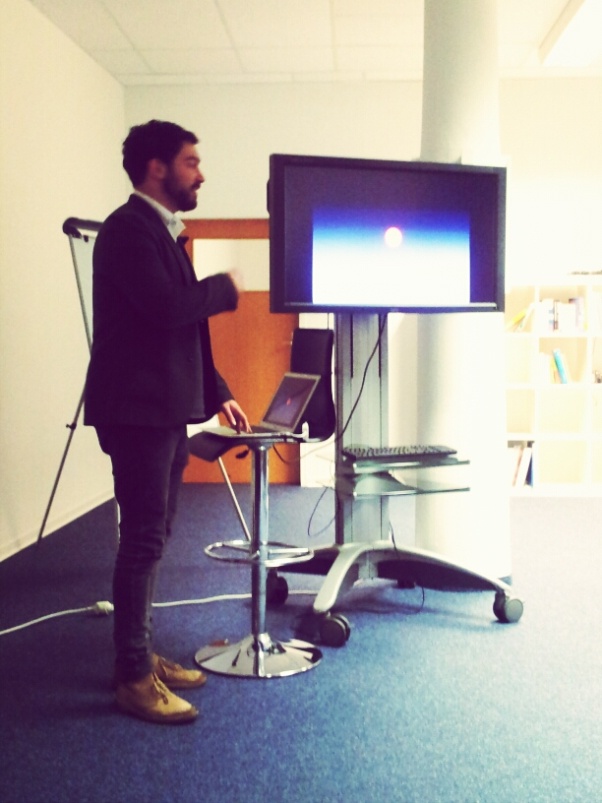 After a brief history of the "salon" by EyeQuant's Communications Director Bitsy Knox, we heard Daniel Margulies, Group Leader at the Neuroanatomy and Connectivity Research Group at the Max Planck Institute for Human Cognitive and Brain Sciences, give a fascinating presentation on his current project, the Connectome. Here, Anthony Hsaio, director of SapnaSoltutions, and Henry the dog listen on…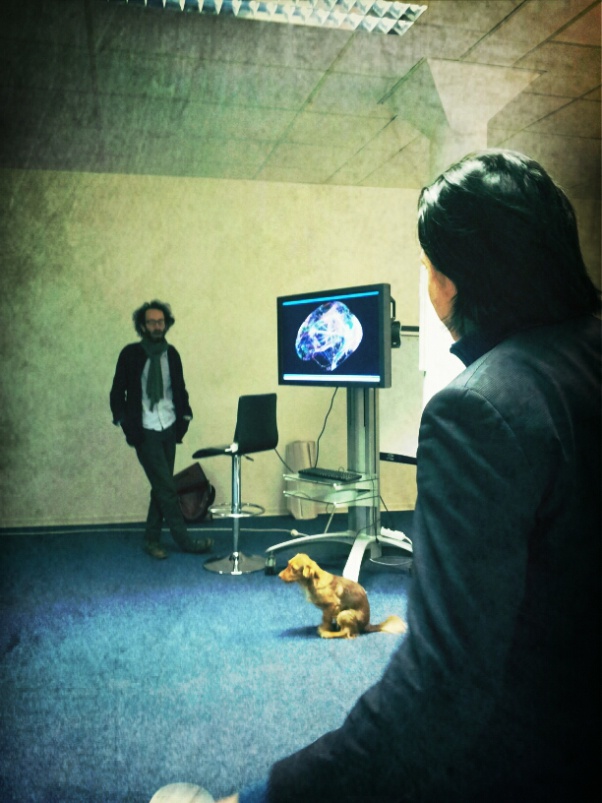 Guests at the Singularity Salon were an amazingly diverse, charismatic bunch, ranging from anthro-palaeontologists, neuroscientists, mathematicians, and engineers, to visual artists, authors, and startup founders…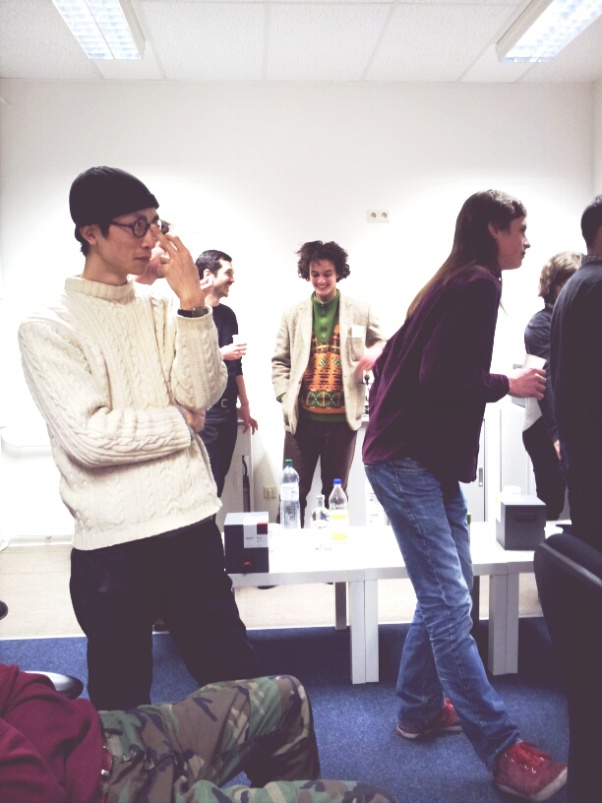 Conversation was helped along with copious quantities of wine, supplied by the friendly fellow start-up  hauswein.de
EyeQuant is thrilled that the Singularity Salon was such a success, and we can't wait for the next edition! If you would like to participate in a Singularity Salon or hold one in your city, be sure to get in touch with Bitsy, EyeQuant's Communications Director, at bitsy@eyequant.com.
Sign Up For Our
Newsletter We thought you might like these too