Case Study With
Great Pixel

The leading design agency used EyeQuant to power their customer's new deal, increasing their conversion rate by 31%
Increase in conversions
The Challenge
GreatPixel is a leading Italian UX and marketing agency that works with some of the country's most well known brands, such as Armani and Valentino. It was tasked with redesigning a product page for one of its major clients, Enel Energia, Italy's leading energy company that serves around 10 million customers.
The client wanted to significantly enhance the performance of the page by increasing awareness of a new deal to potential customers, improving the click through rate and, ultimately, driving uptake.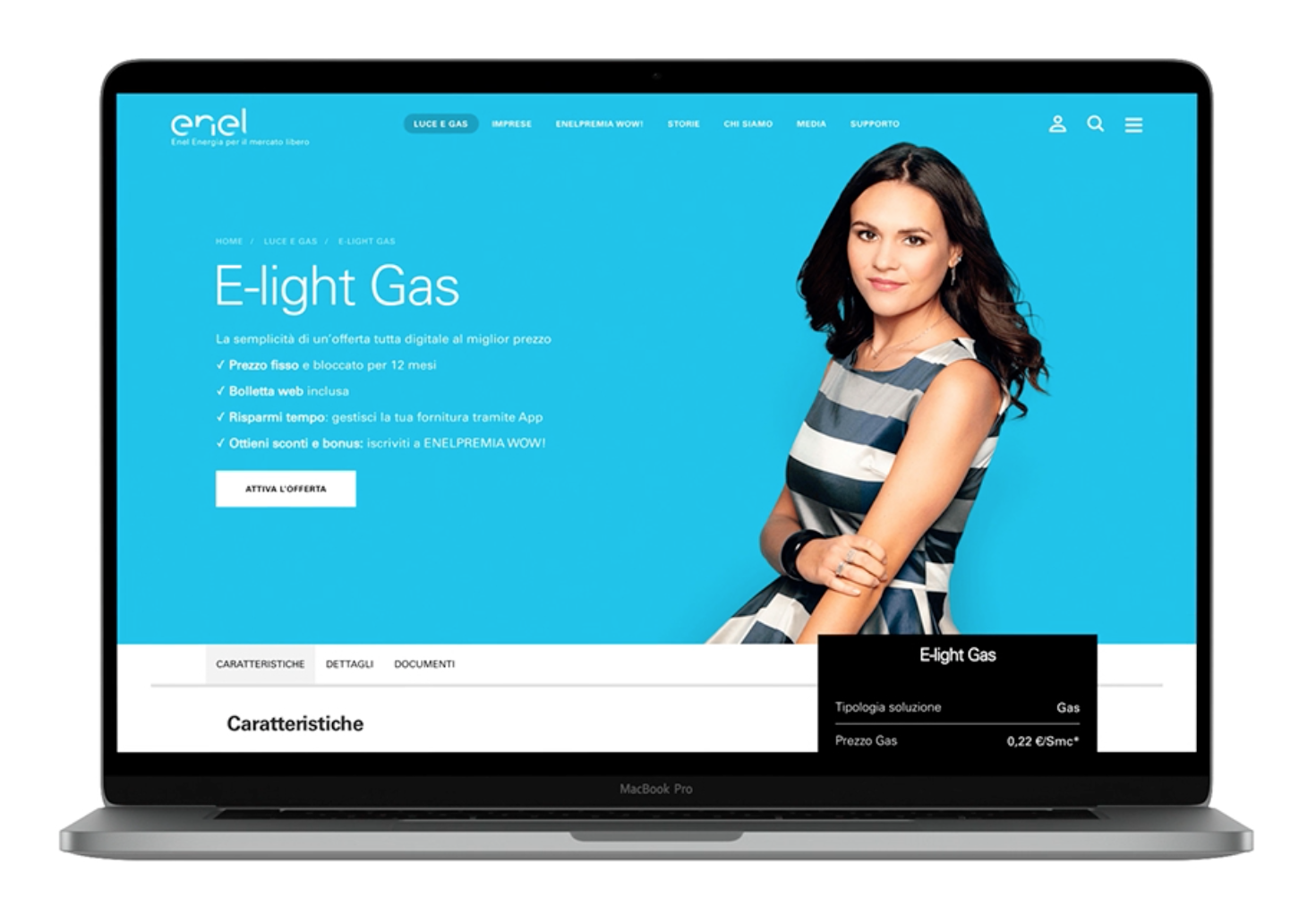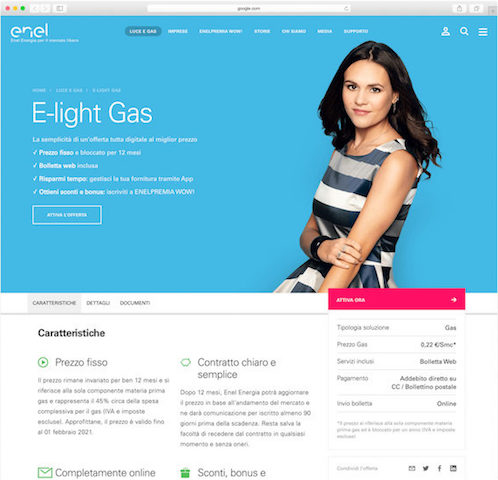 The Method
GreatPixel's design team used EyeQuant Inspect to analyse the existing version that was live on Enel's site to understand why it was not performing well.
"Customer Insights Lead, Gabriele Maffoni, said: "The overall CTR was about 30% while their conversion rate was around 15%. We knew there was room for improvement, especially with increasing their CTR.
"EyeQuant instantly showed us what we had assumed – that the Call to Action buttons were virtually invisible. Too much attention was being focused elsewhere and not on the buttons." The team decided to create a range of alternative layouts, changing:
the background

size

colour

and positioning of the buttons to improve visibility.
They set up a trial – running each variant through EyeQuant to measure its visibility and tested it against the control version (the original). Only one design gave a high score – an increase in visibility of the buttons by 132%
"We kept iterating until we got to the strongest version. We wanted to take only one option to the client and give them one route to take. It was disruptive to their usual style but we were confident it would have the highest likelihood of success."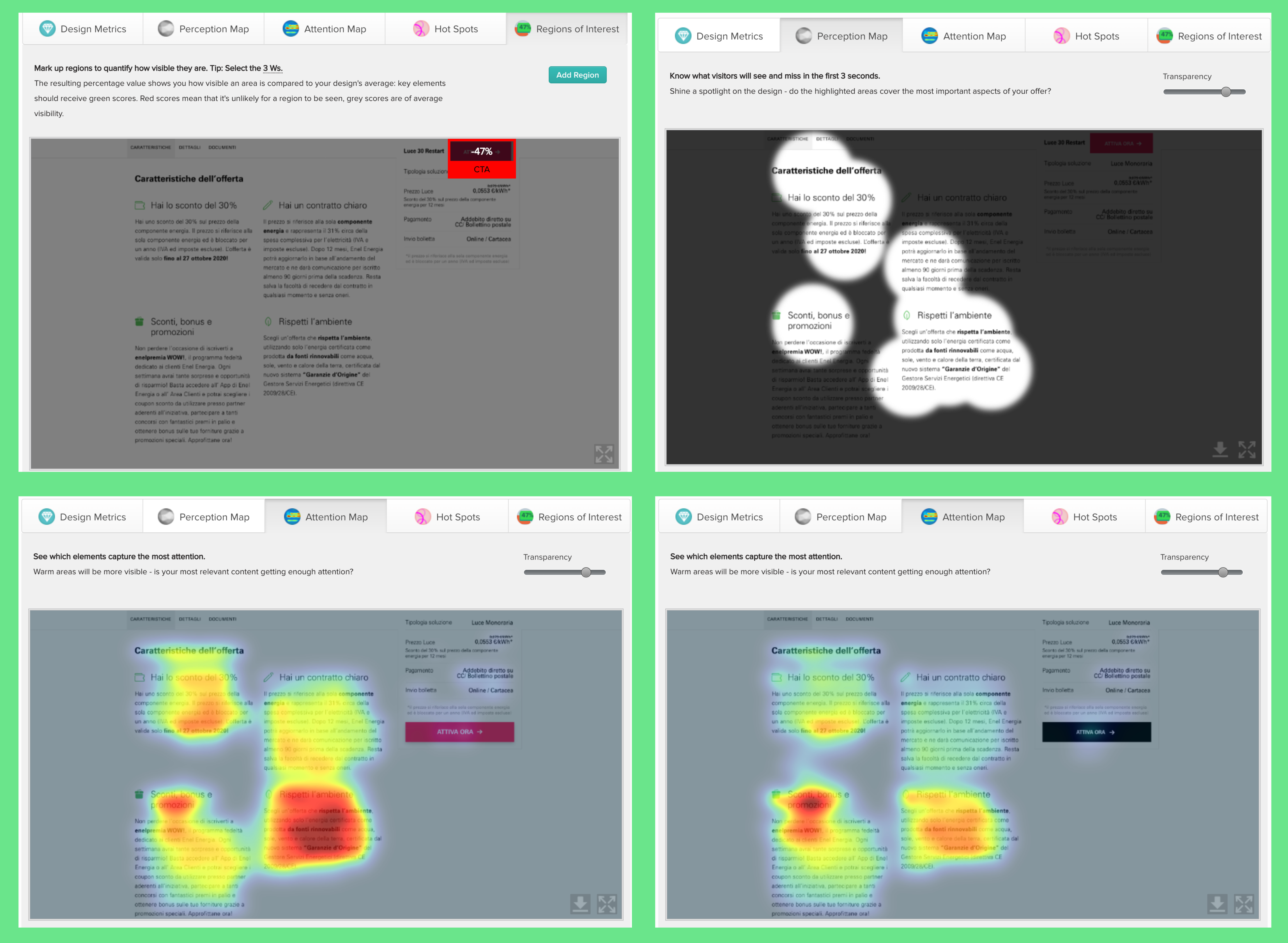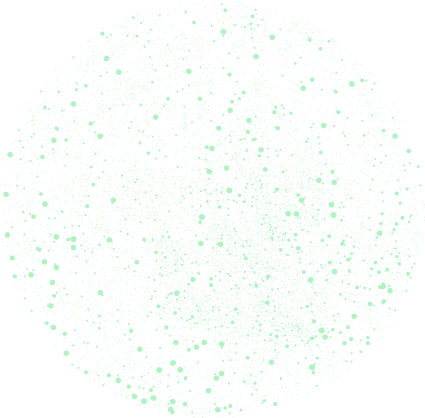 Results
The new design resulted in some impressive outcomes: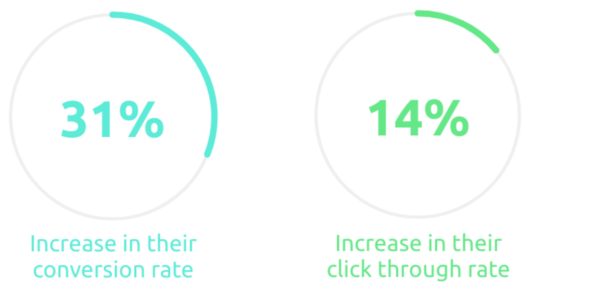 The layout was then replicated across the Enel Energia's site to improve user experience and maximise conversion rates.
"This was a huge result for both us and the client – and one we hadn't had before. The client was extremely happy with the outcome and got the results they wanted."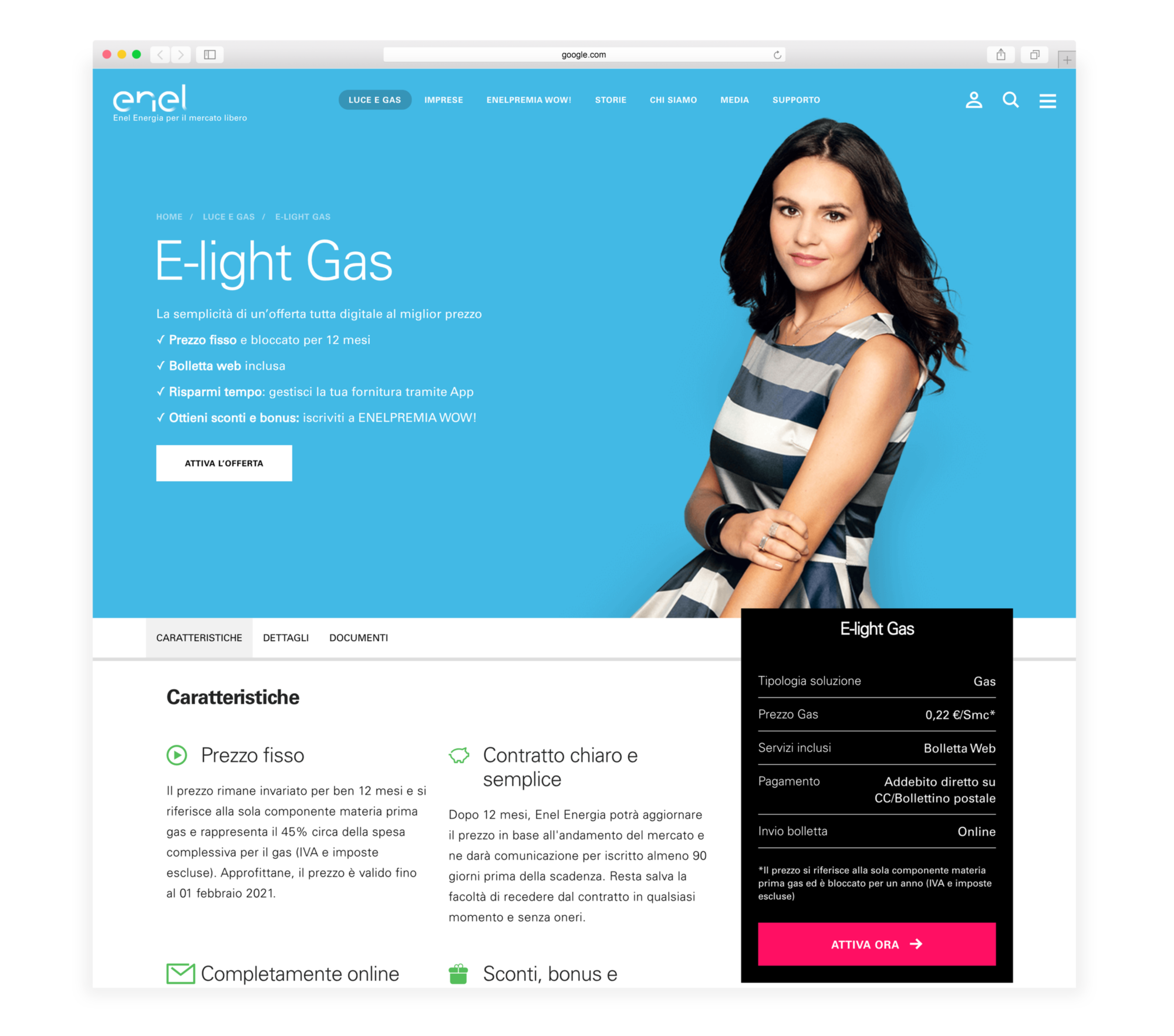 Let's Talk
To learn how EyeQuant could improve your design process and increase conversion rates, book some time with one of our specialists.