Case Study With
Monito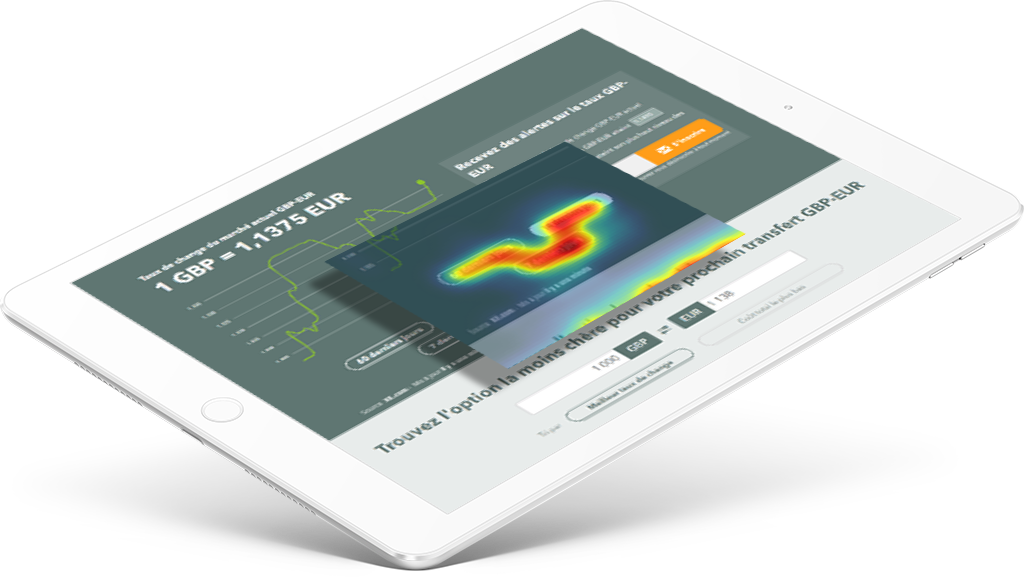 How MONITO improved efficiency of its design process by testing 12 designs in one day
Increase in subscription
The Challenge
Monito makes sending money across international borders easier for people all over the world. It's website shows users the best time to transfer, and which provider has the best rate which means it's crucially important for the team to be able to push new website pages live containing real-time information – they have to be able to act fast. To help visitors make decisions more easily, Monito wanted to use data to improve overall website performance. However, they needed to find a new method that would enable them to stop wasting excess website traffic and resources on weak design variants.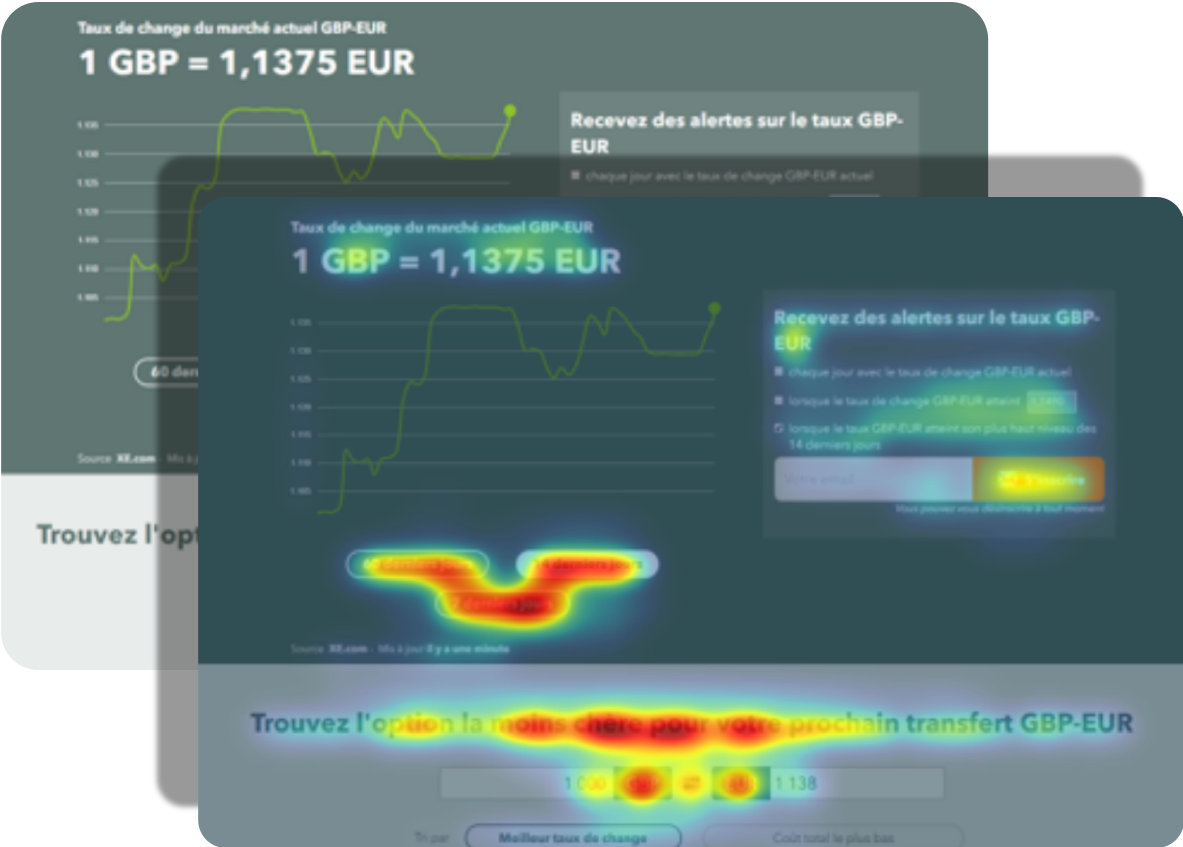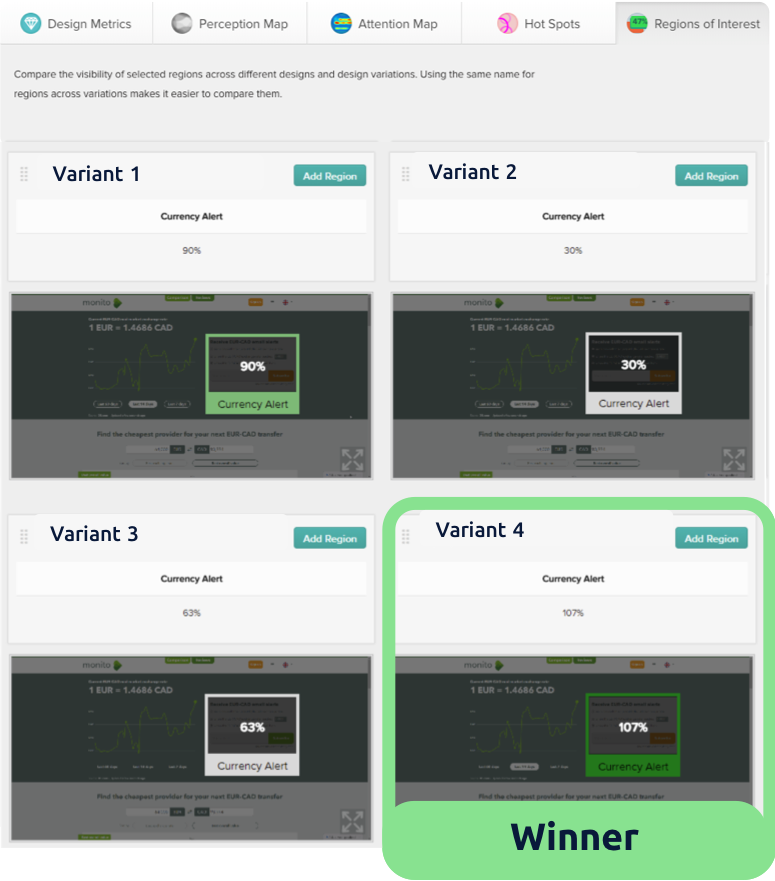 The Solution
Monito began using EyeQuant to test different iterations for their email subscription landing page and find potential conversion killers. After reviving the data highlighted in the Attention and Perception Maps they could see the main CTA on the right did not receive enough attention, and other more visible elements actually distracted from the main content.
Based on this insight, Monito designed multiple iterations and tested them with EyeQuant to get immediate, objective feedback. In total, Monito tested 12 different designs and rated them based on the visibility of their main conversion element – the lead box.
The Regions of Interest tool provides the ability to measure the visibility of a specific regions across different design variants, this meant Monito could quickly determine which variant would be better to test with actual users. They didn't need to test each iteration and expend excess traffic and resources on weaker variants.
The Results
After testing the different design variants to maximize visibility of key elements (ensuring the next step is immediately visible), Monito was able to increase sign-ups by 50%.
Increase in subscription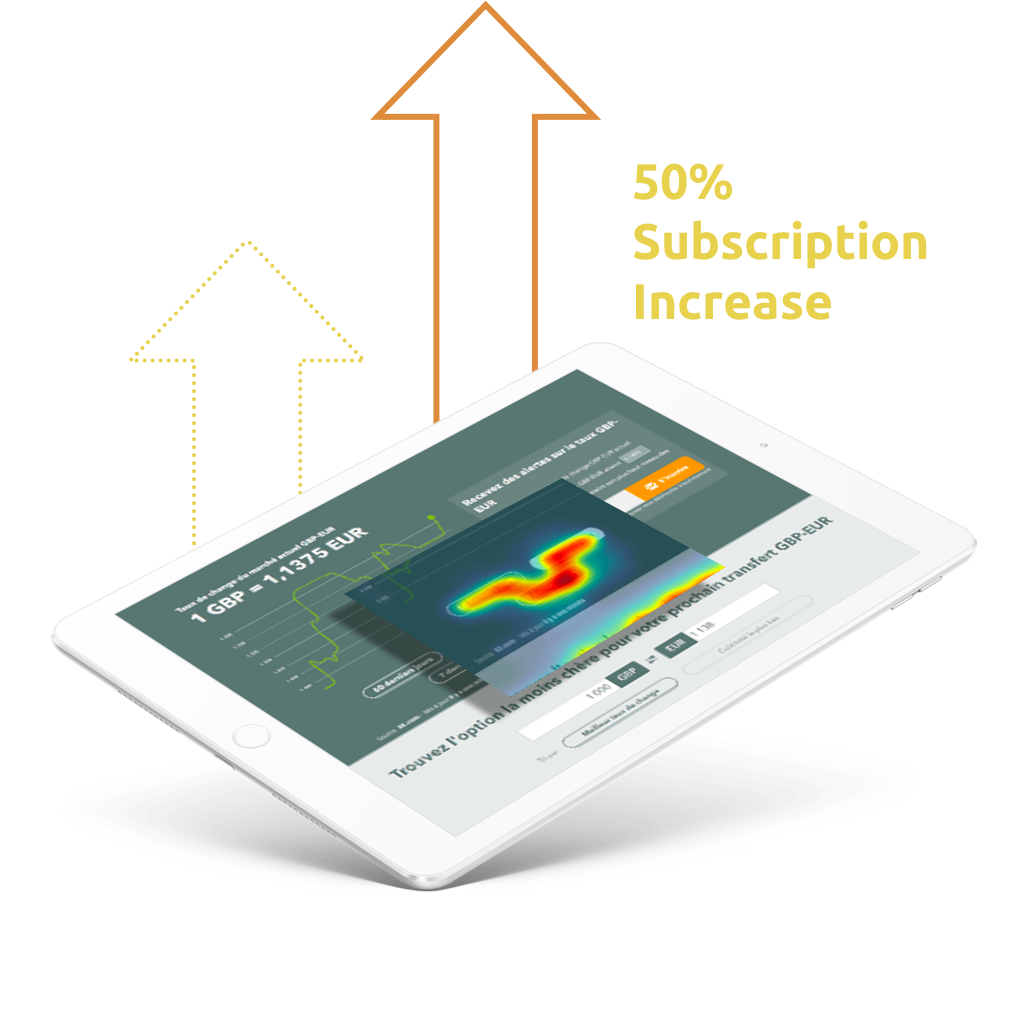 Let's Talk
To learn how EyeQuant could improve your design process and increase conversion rates, book some time with one of our specialists.