At EyeQuant we're working on the best tools for conversion optimization experts. "Let's talk about CRO" is our brand new interview column dedicated to those experts. We kick things off with Stephen Pavlovich, CEO of Conversion Factory in London! 
"Conversion optimization makes people more likely to do what we want them to do."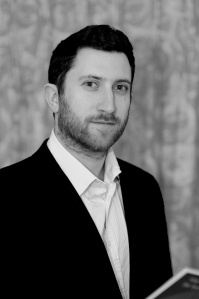 Stephen, how did you get into conversion optimization and what do you enjoy most about it?
My big mouth got me into conversion optimization. I was working in educational publishing and was rude about friend's ecommerce site. Long story short, he offered me a job, and six months later, we'd increased sales 6x.
How would you explain Conversion Optimization to a child, in a tweet? 🙂
Conversion optimization makes people more likely to do what we want them to do.

What do you consider your biggest success story?
We've worked with all kinds of sites: some just starting out, others doing $5 billion per year online. Our highlight has been helping a finance client add $1 billion in funds within 12 months. We used some unconventional tactics, and were hugely fortunate to be working with a client that was open to try this. The results are phenomenal, and we're thrilled to have been a part of it.
CRO is still a pretty new field. What's your take on how our industry will look like in 10 years?
For us, CRO is actually an old art-form with a new medium. People have been optimising adverts and direct-response letters for decades – and the best optimizers are using the techniques they've developed. At the moment, websites doing CRO properly are getting a huge advantage over their competitors. They're not just increasing their conversion rate; they're building market share.
Over time, more companies will wake up to the massive potential CRO gives them. That'll mean optimizers will have to get more advanced too, and will need to shift their focus more to personalisation.
You've tested and optimized hundreds, if not thousands of websites and landing pages – is it possible at all to develop a certain 'hunch' on which variation will yield the best results, and if so, have your intuitions improved over the years?
Our hunches get better over time, but there are always tests that surprise us. We've tested adding a "Free Delivery" message to an ecommerce client's site… and it decreased the conversion rate.
Of course, this shows the importance of testing. Most sites would just push these changes live, not knowing when they're decreasing the conversion rate. And those who do measure can then turn the dial up on the successful changes, getting even higher conversion rates.
Conversion Optimization is a rather technical term. I sometimes think that an easier (or even sexier) label for what we do would potentially benefit our industry – how would you call it if we could change CRO's name magically over night?
"Conversion optimization" isn't ideal… I'm not keen on the focus on conversion rates – they're a misleading metric. 99% of the time (i.e. when two elements aren't being tested in parallel). That said, if we had to choose another name… I think we'd have to split-test that.
Thanks Stephen!
Stephen Pavlovich runs Conversion Factory, a London-based agency specialising in conversion rate optimisation for highly competitive niches. Working with clients in finance, gaming, lead-gen and ecommerce, they've helped clients add millions of dollars in annual revenue. Clients range from $5 million/yr start-ups to web giants making over $5 billion/yr online. Increases typically start at 20%, with some clients generating $xxx million in additional revenue.
Sign Up For Our
Newsletter