In May, EyeQuant announced a new prototype AI that could change the way marketers think about ad creative. Given a simple image file, the AI instantly rates the ad between 0-100 in terms of how eye-catching it will be for users. The implications are clear: with this technology, marketers can optimise ad creative to draw the most attention possible, before the ad ever runs.
When this new technology was announced, Francis Teo – longtime EyeQuant user and Founder of the innovative Singapore-based marketing agency Bluelambda – was the first to get in touch, and issued a challenge:
Could this new AI (trained with data from display ads) also help his team predict which version of a video ad on Facebook will be most attention-grabbing?
To find out, Bluelambda supplied screenshots of the first frame of 3 different video ad variants for a client called Matcha.Me:

EyeQuant's team analysed them with the new AI, and the ads were run on Facebook, where data was collected on how many views (at least 3 seconds) each video earned as a percentage of total impressions.
The results were fascinating: EyeQuant's AI correctly predicted which ad would be most and least attention-grabbing.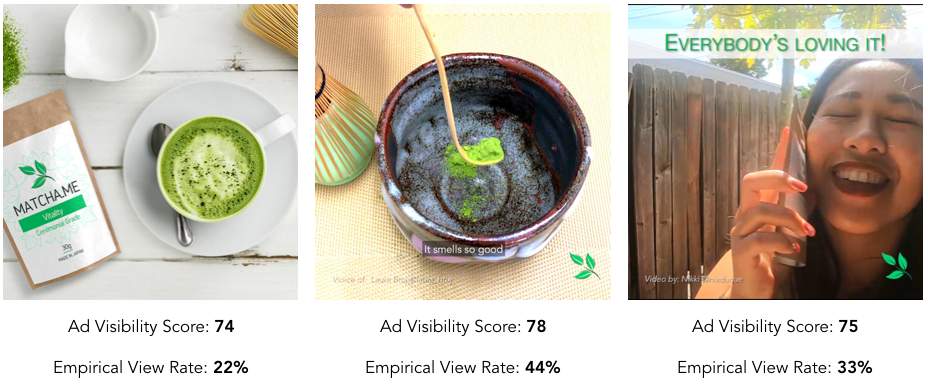 "Ad creative tends to be designed in a pretty subjective way, so we were curious when we saw this new AI. We've been using EyeQuant's other tools for years now, so I wanted to try this new one out. Given that this AI wasn't intended for video ads, it's pretty neat that it correctly picked the most eye-catching one. It's only one test, but I'm even more excited now to see this AI go live so I can use it again!"
Sign Up For Our
Newsletter We thought you might like these too
cro industry-analytics insight-hub-feature-post ux-ui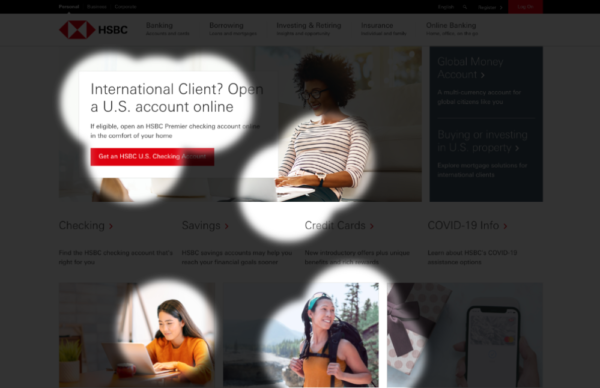 Which Big Banks Get SEO and UX Right?
Great SEO brings users to your site. A great UX helps them achieve their goals after they arrive. Too...
Read more