EyeQuant Experience enables brands to pre-optimise designs and user journeys before they go live. 
London, UK – Fuelled by the acceleration of e-commerce and shift in shopping behaviours, digital marketing spend is growing at an exponential rate. Yet on average brands continue to waste 40-60% of their digital budgets – an estimated $130bn* annually – on digital content that is not performing. Ads are not being seen, pages aren't converting and shopping carts are abandoned. Analytics teams continue to focus their attention on what's happened rather than why. 
The use of data-before-you-launch provides an easy way for brands to solve this and significantly enhance their digital ROI by pre-testing their assets – whether websites, SaaS applications, video ads or emails – to gain actionable insights before going live. 
This month's release of EyeQuant Experience, enables brands to predict – within seconds – a variety of metrics that helps them to pre-optimise designs and user journeys, resulting in a much higher chance of success when launched, removing the guesswork. It also negates subjective stakeholder feedback (and often the highest paid person's opinion), helping streamline the creative process and avoid lengthy design iteration loops by underpinning decision making with science.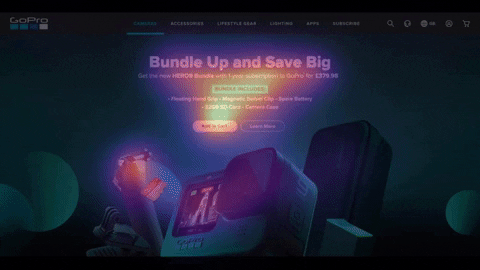 Based on more than a decade of academic research by leading neuroscientists, EyeQuant understands how our brains process visual content and which design characteristics (such as luminance, edge density and saturation) capture human attention. This enables brands to produce higher performing experiences and layouts by aligning design to the way the brain naturally processes visual data.
Charles Blake-Thomas, CEO of EyeQuant, says: "Shame on the major data companies that have completely overlooked the digital creation process. They focus their energies on harvesting terabytes of data from live websites and visualising the past. As a result, in a data-driven world, designers have been left to fend for themselves. They have to try and figure out how to create high converting digital experiences but at the same time are under significant pressure because these are critical properties like e-commerce websites and apps which account for material proportions of a company's revenue.
"With this exciting new product launch, EyeQuant has significantly upgraded its Data-Before-You-Launch platform with game-changing AI that enables brands to predict how people will interact with their content so they can pre-optimise their creative work to maximise performance – before launching."
Hellen Pitikaris​, Head of Conversion Rate‑Optimierung & UX at digital marketing agency,  morefire GmbH, says: "We have been using EyeQuant Inspect for a while now, mostly to analyze the likely visual attention of users on layouts we have designed or designs of our customers. Since EyeQuant is based on a huge data pool and simulates the course of the gaze, it is possible to carry out the analysis without implementing tracking codes. We can also check design mockups, which is a great advantage for our work. The accuracy of the simulated gaze is very impressive. The new product, EyeQuant Experience, now enables us to analyze videos and animated objects, which is a great addition to the growing product suite." 
NOTES TO EDITORS 
About EyeQuant
Developed by leading neuro and data scientists, EyeQuant uses best-in-class AI and neuroscientific data to instantly generate visual and emotional simulations of how users perceive digital experiences e.g. ads, websites, landing pages, applications and social media posts. With over 90% accuracy, its patented technology enables UX, marketing and product teams to use data to design, iterate and improve every piece of creative, eliminating subjective opinion for optimum conversion. 
EyeQuant is used by some of the world's leading brands across a wide range of industries including Google, Wunderman Thompson, Lego and Unilever.  
EyeQuant Experience provides: 
Instant, objective predictions through intelligent heat maps on where users look within video ads, animations and dynamic experiences – to optimise design and increase performance, before launching

Understanding of which elements create a distraction or compete with each other to improve design and drive conversions

Validation of different design variations (without asking a single customer) to streamline the creative process

Actionable insights to eliminate guesswork and support creative teams to produce designs that consistently convert

A diagnostic tool to understand why pages are underperforming and identify visual issues to improve the digital customer journey and boost conversions. 
For more information visit: www.eyequant.com/what/eyequant-experience/
Related links: www.youtube.com/watch?v=mIyuPCNcoVo
*Sources: Statista, Proxima 
Sign Up For Our
Newsletter We thought you might like these too