What is predictive eye-tracking data and who should be using it?
Put simply, eye tracking is the process of using technology to measure eye movements. Eye movements such as saccades (quick movements), fixations (steady gaze), and smooth pursuit (following a moving object) help determine what is being perceived and more importantly, how attention is being distributed.
Advancements in AI have enabled us to take empirical eye-tracking data (which, in our case is collected by our dedicated research team at the University of Osnabrueck) and train artificial neural networks to predict how the human eye will respond to visual stimuli. Accuracy scores are then calculated by comparing key statistical metrics for predictions vs. empirical eye-tracking data.
In the example below, you can see that EyeQuants prediction (on the right) is 91% as accurate as running a eye-tracking experiment with 46 participants.

With adults now spending more than a quarter of their waking day online – the highest on record – it's never been more important to craft compelling digital experiences. For many years, the most successful and interesting companies have put data-driven design at the forefront of their product offerings. As a result, consumers expectations have been set high.
Globally, UX, marketing and product teams have all been forced to work remotely from home, and thus, come up with creative solutions for obtaining user data during the design and creation phase. It's no longer acceptable to wait until you've pushed a design live and have a plethora of behavioural data to run tests. Optimisation needs to happen during the design phase, before you go live. Here's how some of the most popular brands and teams are using predictive eye-tracking data to prosper: 
EyeQuant for UX Designers and Researchers
With EyeQuant's analytics you can create products and experiences that are compelling and easy to use. 
Ideate

 and test design

hypotheses instantly with EyeQuants

attention, perception and emotion scores,

and

revise prototypes

based on data to ensure your most compelling designs go live. You can see from the illustration below, each app prototype contains exactly the same information. But the designer has strategically moved elements of the layout to influence the users attention, to better guide them to the desired actions, like 'Download the App'. In this example, the primary CTA in prototype C received 30% more attention than the others.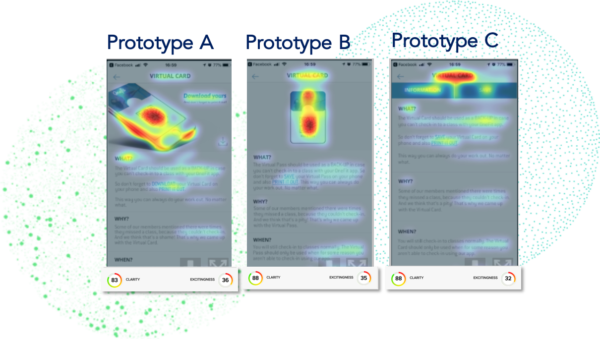 2. When multiple elements of a page, like the position of a sign-up form, header, CTA or imagery, are up for debate you can run multivariate tests with EyeQuant to instantly see which design will achieve your design goals – that's before you go live so there's no wasted website traffic!
3. Benchmark your high-fidelity wireframes and prototypes against your nearest competitors to capture user attention in a way that sets your products apart. 
4. It's time to ensure your teams can create exceptional and consistent enterprise experiences at scale. Ensure your Design System has quantifiable design standards with EyeQuant Design Metrics scores.
5. Shine a spotlight on the design elements that are causing cognitive load and preventing users from converting.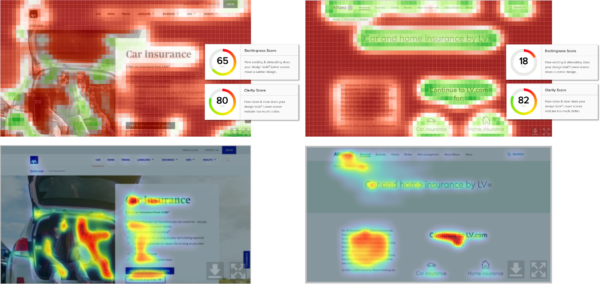 EyeQuant for Business Intelligence and Performance Management Specialists
Whether you're using Tableau, Qlikview, FusionCharts, Highcharts, Datawrapper or any data visualisation tool to provide a way for your teams to understand patterns in data, it's integral that the most important data is accessible. Whilst y9u may not be looking to drive action, the most important data needs to be instantly visible. 
Use EyeQuant to see which charts, graphs and maps are grabbing attention – ensure it's the most valuable data.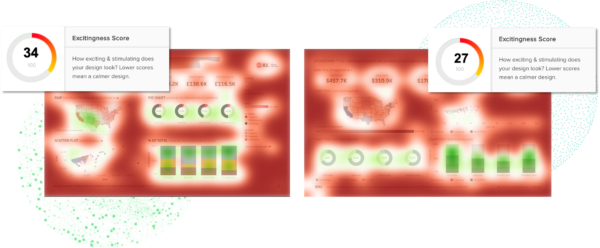 2. Cross-device testing – Its important to test your dashboards on the mobile browser to ensure users can see the most important data while on the go. Especially important if you're using dynamic dashboards. 
3. Create high-fidelity mockups to facilitate discussions with data users to surface and prioritize issues, requirements, and solutions. Use EyeQuant scores to prove or disprove dashboard design hypotheses.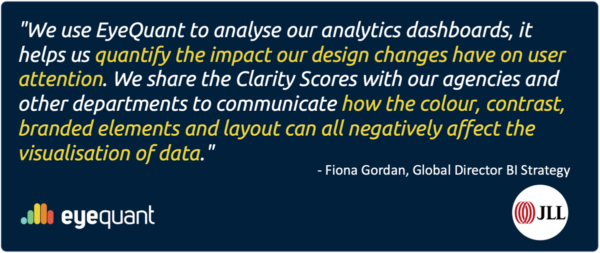 EyeQuant for Product Management and Development
Turning an idea into a marketable product is complex and multifaceted. With EyeQuant's analytics your development team can start building digital products with greater insight and confidence. 
Cut your time-to-market by

using AI-powered design analytics to turn whiteboard sketches, hi-fi wireframes and fully-designed mock-ups into digital products that capture attention. 

Prove your product's viability with quantifiable user attention, emotion and perception scores.

Ideation drives innovation –

Present, moderate and initiate UX discussions with user attention and perception data, rather than subjective opinion. Share your prototypes with customers/users and stakeholders for real-time input so you can instantly incorporate their ideas.

Use neuroscientific data to collaborate with UX Designers, Researchers, Architects, Accessibility (ADA), marketing & Product teams to deliver user-centered experiences across brands, categories, and campaigns.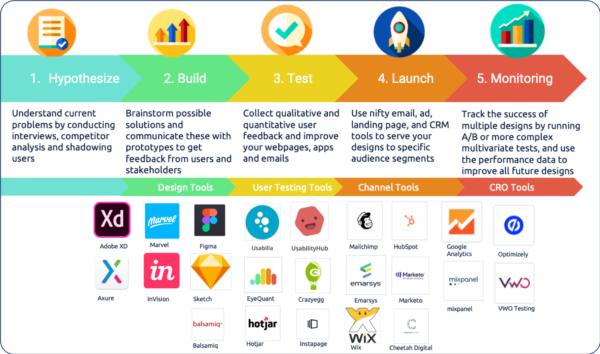 EyeQuant for Digital Marketers and CRO's 
With human attention span at all time low, you cannot expect your target audience to read long blog posts with large blocks of text.
Ideate campaign ideas, use EyeQuant to identify the content that's grabbing attention. Perception, Attention, Hotspots and Regions of Interest data is crucial for any CRO pro create an effective visual hierarchy design on any website. Excuse the pun, but if you're not using visual attention data to help you craft these experiences, you're operating blindly.

Highlight blockers in user journeys and remove them by running rapid tests with EyeQuant. Here's more information on

how you can improve conversion rate on a website. 

Use

predictive eye-tracking

data to help you to understand how your email is viewed through the eyes of your customers. You'll be able to see if the banner image or CTA are capturing attention and as a result, be able to optimise the design so you have better CTR. 

Why stop there? Let EyeQuant predict which display ads will most likely be seen (and which ones are wasting budget) before you push them live.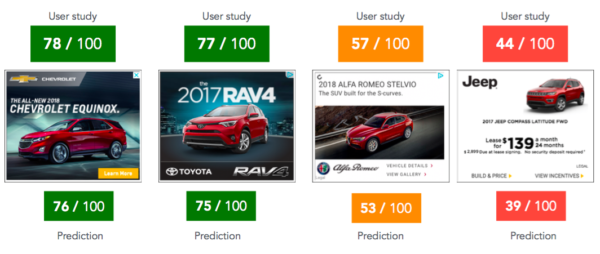 Sign Up For Our
Newsletter We thought you might like these too